Resume Builder powered with INSTANT PREVIEW
Just fill your details in the form provided, Add, remove or sort sections, choose templates, see and feel your responsive CV right after every keypress with our super simple editor powered with Instant Preview. Save, print & download CV in one click. It's easy, Simple & Free !
No wait time, no load time, no redirections, popups or ads in between CV creation, Guaranteed !!!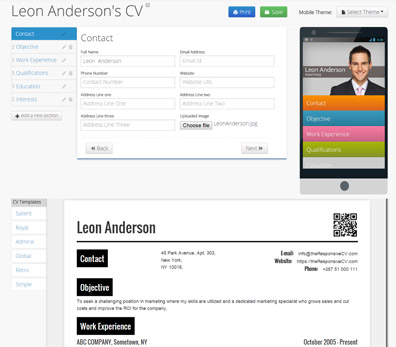 ---
Here is how it works...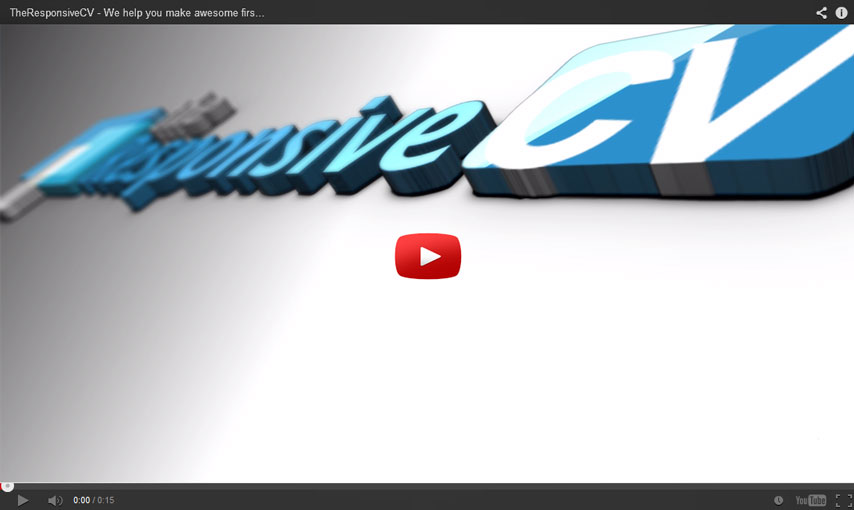 ---
Save your CV with Free account.
Never search for CV again when there is so much to prepare for your job interview. Save your CV's on our ultra secure server & access it from any device anywhere in the world.
Create a Free account with ResponsiveCV and save your cv's with us completely free.
We take the hassle out of any accidental cv data loss from you. Focus only on preparing for your job interview while we keep your cv safe, secure & always available throughout a year.
---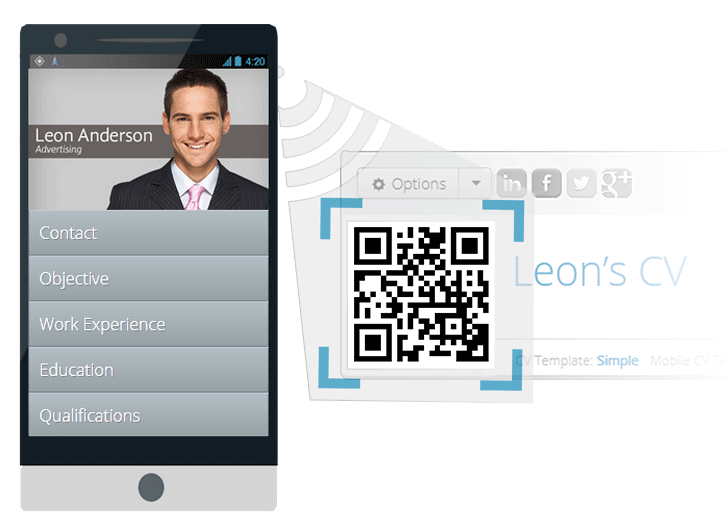 Get Unique 3D QR code for mobile CV for FREE!
Candidates who have mobile CV will get a response much more likely from their employers.
So, Impress your employers with your mobile cv, get hired fast. Easily stand out form the crowd and win your competition. Attach your unique 3D QR code with the hardcopy of your CV.
---
Our Free Applications...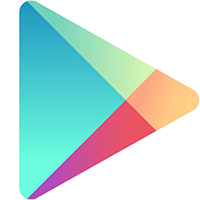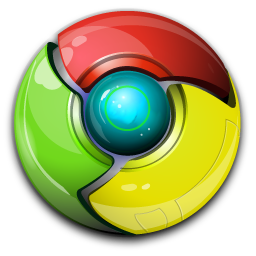 Chrome Extension
Available of chrome webstore.
Get extension

Firefox Extension
Available of firefox store.
Get extension
---
Your CV, Your Taste
Create your CV just once and instantly preview with wide range of templates available from our gallery to match the look and feel of your taste and save it to our system for free.
Don't like a CV template choosen? you can always choose to change it any number of times by logging in to your account.
Yes. It's free for everyone !!!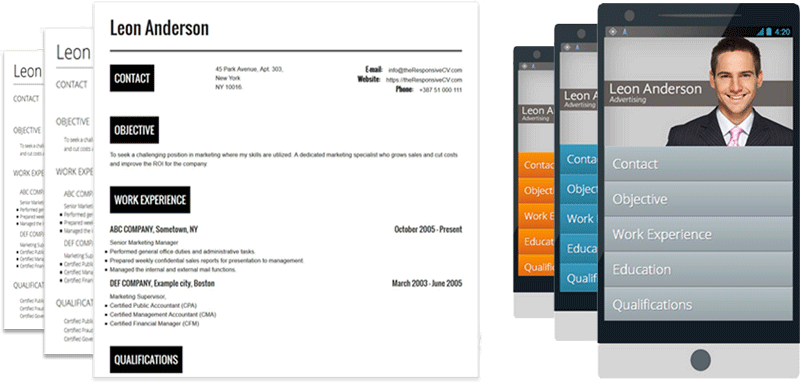 ---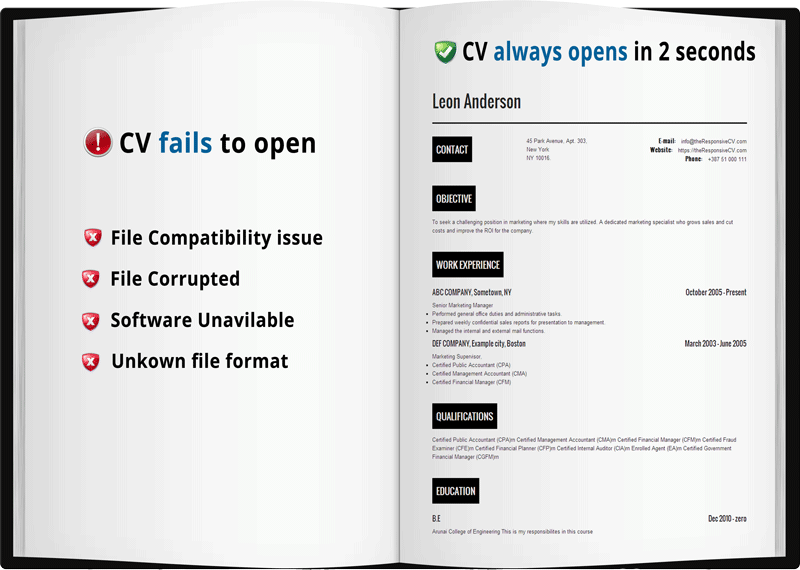 Send a CV that always opens !
Let your CV open on your recipients computer in less than 2 seconds. This is much faster than opening a CV on any text editor. Again it takes just 2 more seconds to make a direct call to you by scanning your unique 3D QR code.
ResponsiveCV hosts your CV for you online to share with the world and it is always available online.
Never let the technichal limitations on the recipient computer prevent your employer from contacting you.
---
5432 awesome users can't go wrong
29063 registered users trust our service
231
awesome users reviewed ResponsiveCV so far.
Read Reviews
---
Your Security Matters !
The protection of privacy and the safeguarding of our Clients personal information is our highest precedence.
At TheResponsiveCV, we use the highest levels of security, including 128-bit SSL encryption verified by COMODO™ to protect your personal and confidential information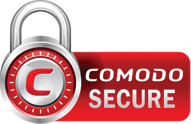 ---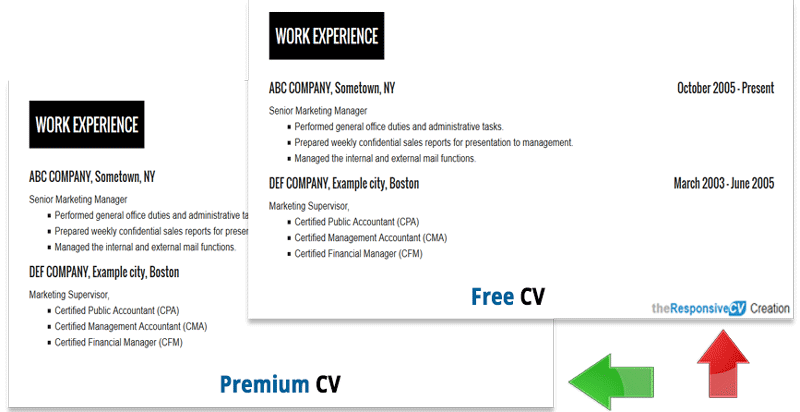 No Branding link at the bottom of CV
Keep it professional
Don't let your employers know that you created your CV online. Remove the branding link at the bottom of your responsive CV by upgrading yours to premium CV.
---
Access to Premium Templates
Get extra professional at looks
Our premium account gives you instant access to 15+ premium photo CV templates with custom color scheme & fonts.
You can build a resume that really inspires your employer to take action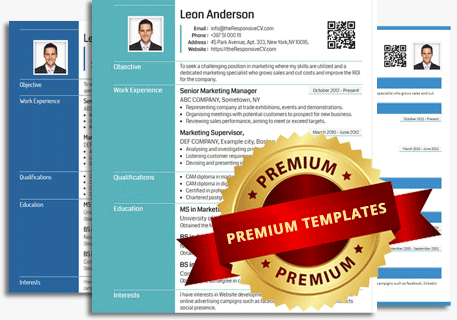 ---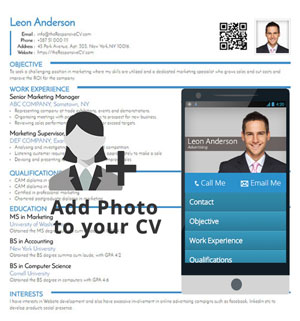 Attach Photo to your CV
Show your confidence in revealing yourself in your CV
Employers see CV's with photo as candidate with much more confidence.
Our premium accounts lets you attach your photo to your mobile resume as well as normal resume.
---
Custom Color Theme for Mobile Resume
Express yourself the way you like
Don't get limited to the default color available in templates.
Choose from 16 million colors to suit your style of mobile resume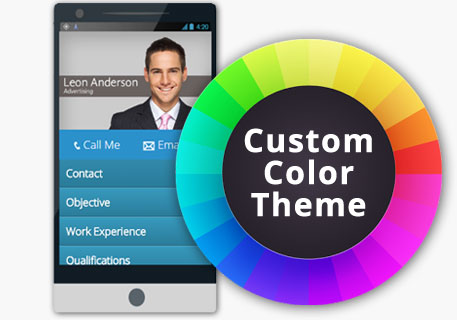 ---
Professional Looking Fonts
Choose from 30+ professoinal fonts
Come out from boring default fonts of the crowd. Choose from our collection of professional looking fonts that are pleasant on resume.
A pleasant looking resume inspires your employer to take action.
---
Get Shortlink
Keep it short and sweet
Get a unique short link for your CV like
https://ucv.cc/cvname
Display shortlink on QR scanner application when someone scans your unique 3D QR code.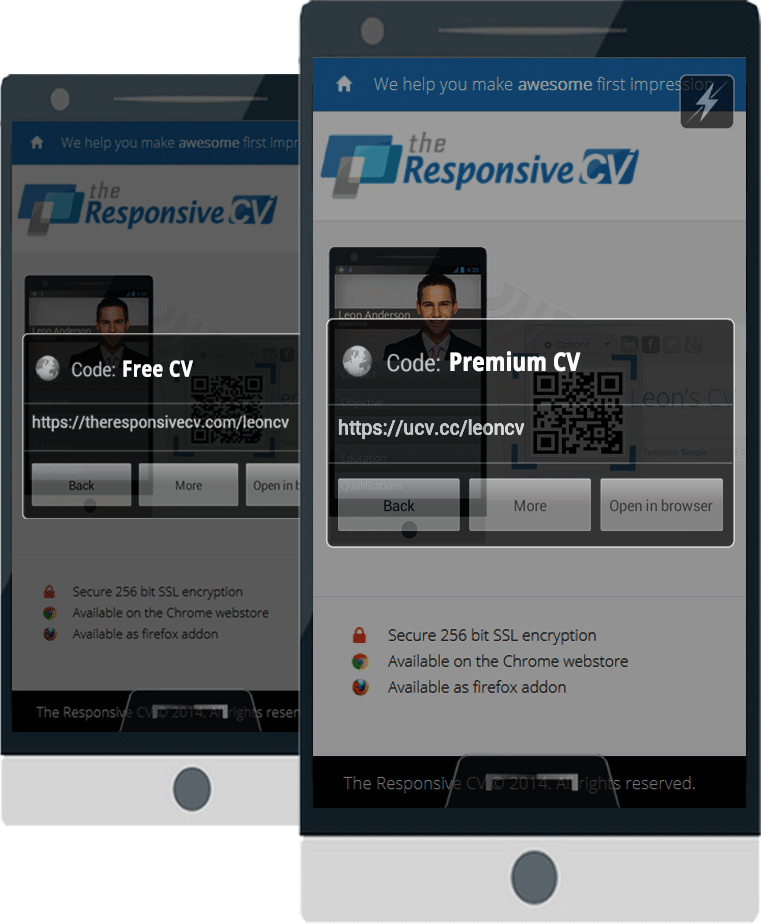 ---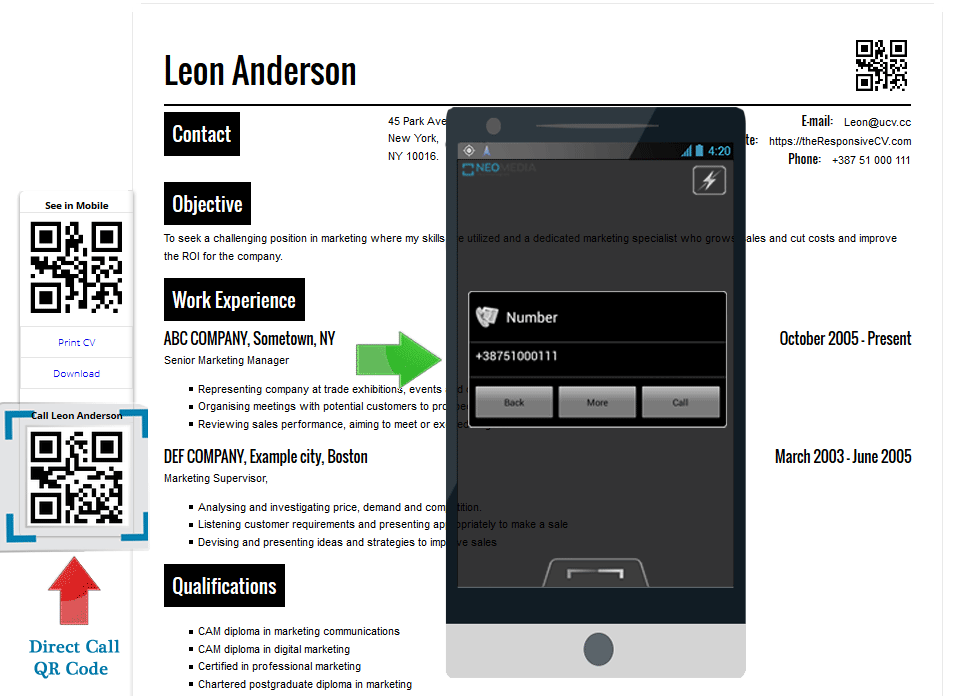 Direct Call QR Display
Make it super easy for your employers to contact you.
Include a direct call QR code to your online CV page, which upon scanning will connect a call to you directly without having your employer to dial your number to contact you.
Tremendously increase the chances of being contacted by your employer using a direct call QR code.
---
Download CV as PDF/word
One CV, Multiple formats
Instantly download your CV as beautiful PDF/word to your local computer in any template you choose.
You create your CV here only once, and it is instantly available for you to download in all available templates in our gallery.
Just change the template you wish to download and click download. It's easy & simple.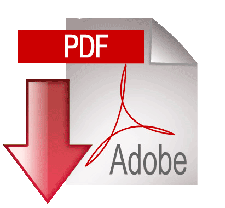 ---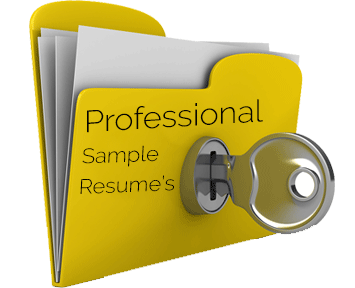 Access to Sample Resumes
Get exclusive access to sample resumes written by resume writing professionals to 3-10+ experienced candidate in the Industry
Get instant access to professional resumes in 30+ job industries.
---
Access to Sample Data
Get exclusive access to most used sample statements writen by resume writing professionals.
As a premium user you'll get instant access to most used resume statements in your Industry along with frequently used resume headline's, sub headings, skills etc.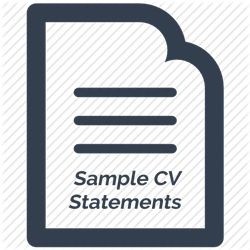 ---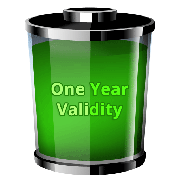 CV Valid for complete year
We know it takes lot of time and effort for you to land on your dream job.
We'll keep your CV safe, secure and always available online throughout a year while your busy searching for your dream job.
---
Get Premium Email Address
Make it easy for your employers to contact you via email by keeping it short and professional. Grab your short email address in your name before someone does.
Get a short professional email address in the name yourname@ucv.cc along with your premium CV.
It is also a very good idea to keep every job related email messages in a seperate inbox so that the important emails doesn't get lost in the crowd.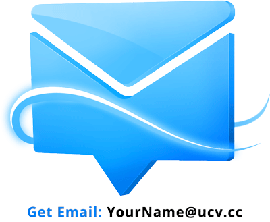 ---
Because you coudn't afford to miss your dream job
Every interview matters during job search...we help you make awesome first impression & tremendously increase the chances of landing on your dream job no matter how many interviews you face with in a year.
---