Step 1 : Install Chrome Extension
Goto chrome webstore and click on "Add to Chrome" blue button (Follow image below)
Goto Chrome webstore now →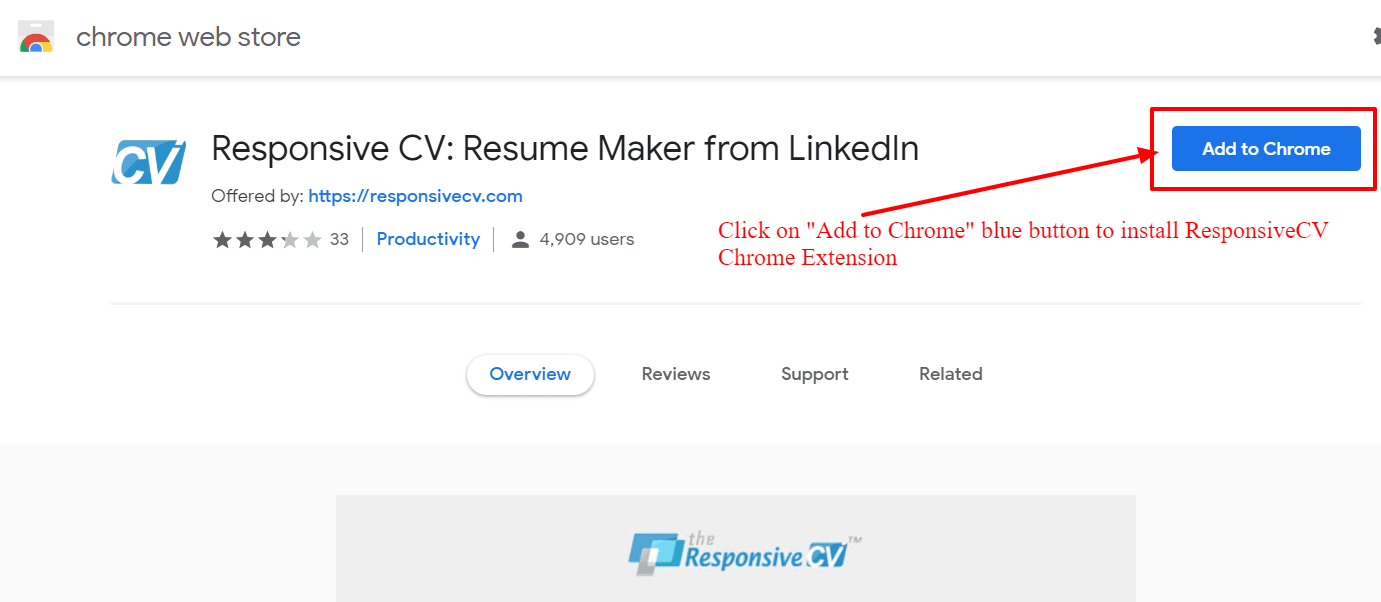 Trouble installing extension ? Use Copy/Paste Method instead.
---
Step 2 : Click Green Button from extension menu
Open Extension menu by clicking on extension icon & click on
green button
Make Resume from Linkedin [ ALT + N ]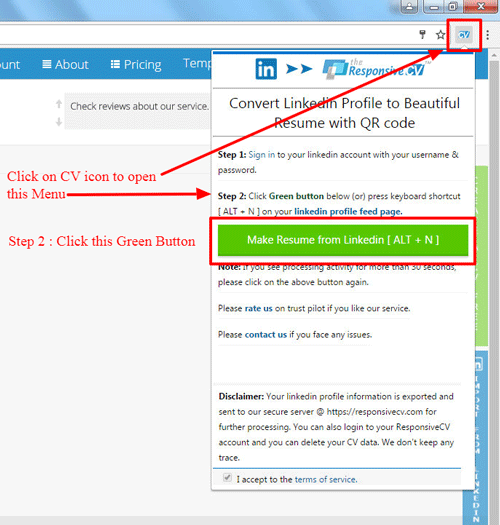 ---
Step 3.
It will redirect you to linkedin login page if you are not already logged in, Please sign in with your linkedin username & password. Then again click on Export My Linkedin Profile [ ALT + N ] from extension menu (or) press keyboard shortcut [ ALT + N ] anywhere on your linkedin profile.
Now your profile will be processed and automatically imported to responsive CV.
---
Video Illustration
Image Illustrations
---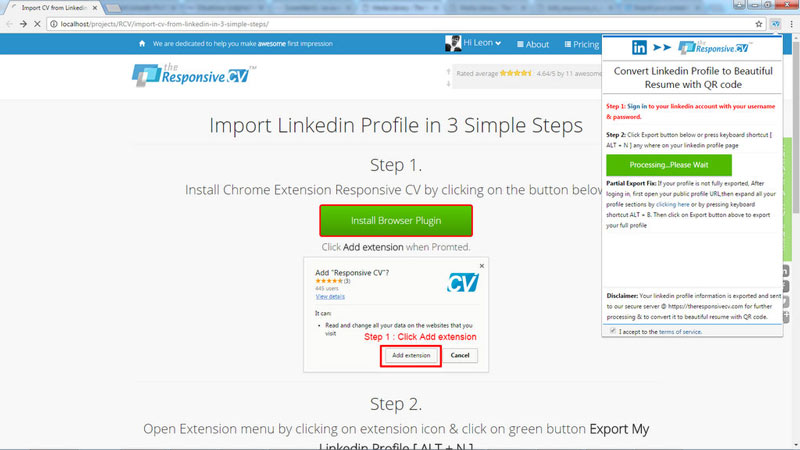 ---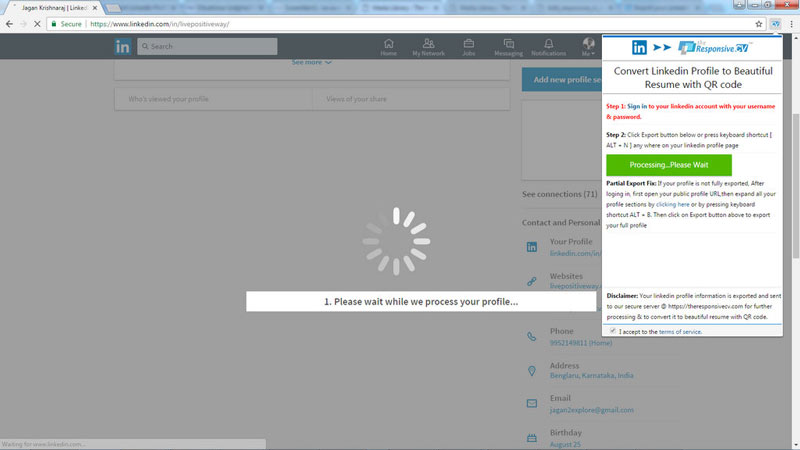 ---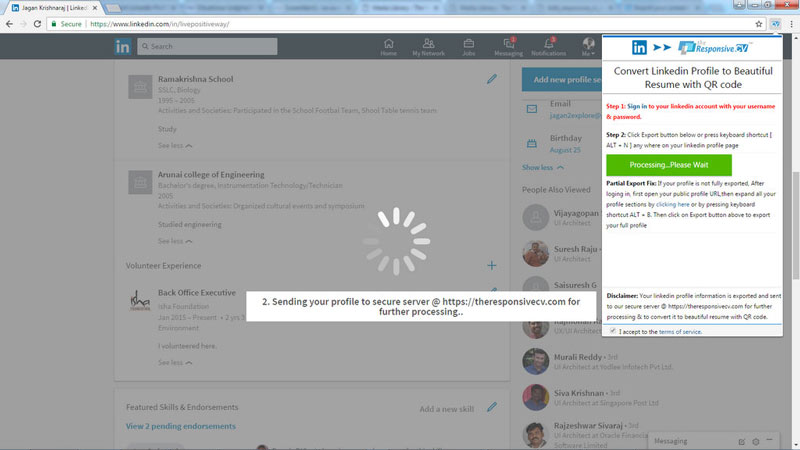 ---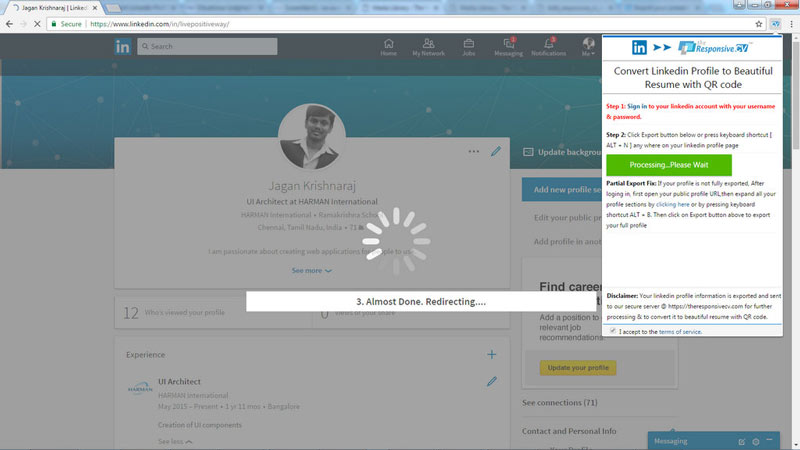 ---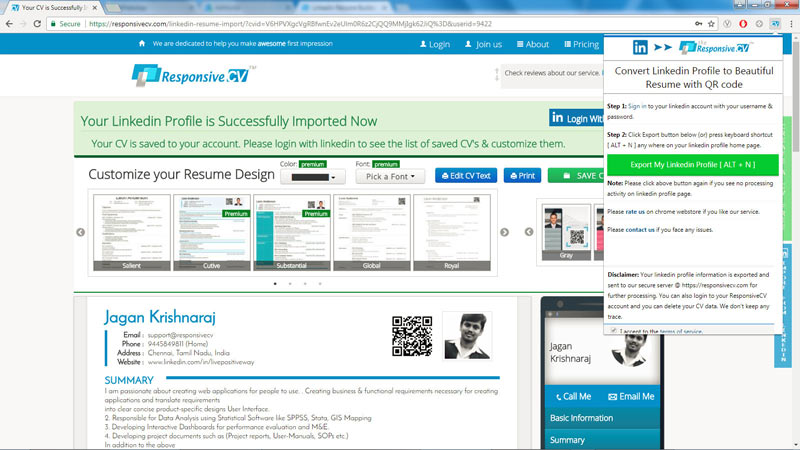 ---