How to download resume in PDF/word format ?
You created resume through responsive CV .com. Here is how you can download your resume through PDF/Word format.
Step 1 : Login to your ResponsiveCV account. You can use your Email/Password or your social accounts such as Facebook/Google/Linkedin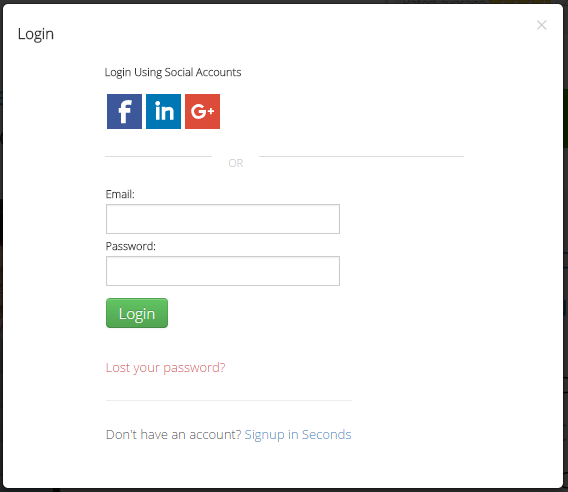 Step 2 : Navigate to saved CV's page, Click on Options dropdown on the CV you wish to download.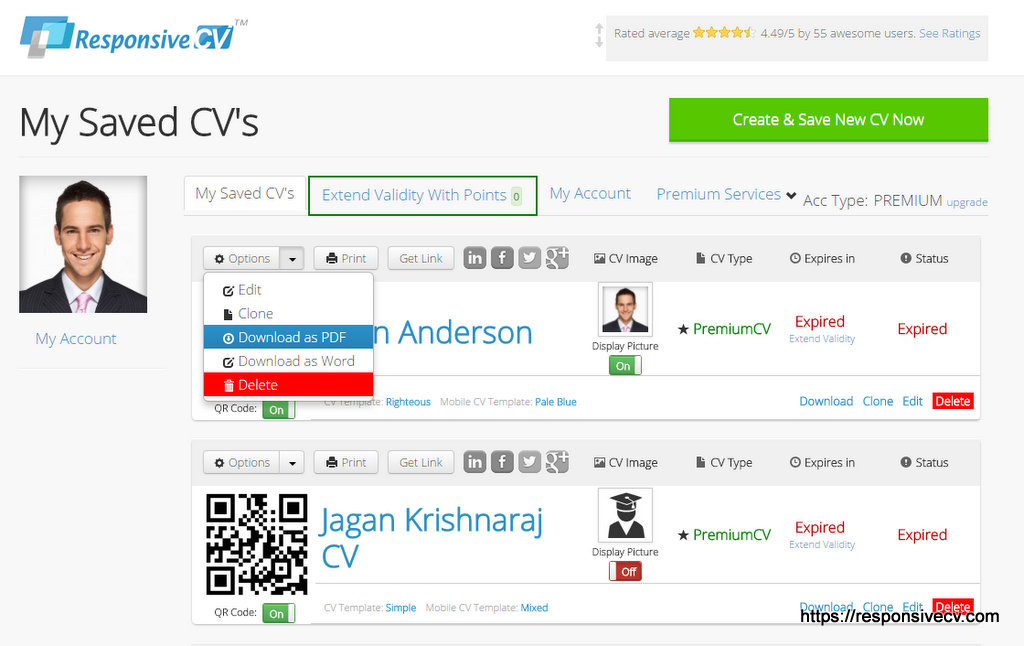 To download your CV as Word Format, click on "Download as Word" from the options drop-down.
It's that easy and simple.
If you have trouble downloading your Resume, keep your resume as public before downloading.
If you still have trouble contact us, we can help you
Create a resume in seconds with your LinkedIn profile
Tremendously increase the chances of getting a response.