How to submit the CV link to Google & Bing index
This tutorial is applicable only for users who have a platinum account & have a domain name like https://LeonCV.com attached to the CV.
Why do you need to submit a CV Link to Google & Bing?
Search engines automatically crawl new websites to add it to the index, but the automatic process takes too much time. Once your CV is ready and a domain name is attached successfully you can submit it to their index to expedite the process.
You can even request them to re crawl your CV after you made some changes.
You are going to use your own Google and Microsoft account to submit to Google and Bing search index respectively. So you have complete control to make changes as many times as you want.
Once you submit your CV link to Google search console, the tool will start to give the suggestions and reports on how it's getting viewed online. You can use the data to improve your resume.
Follow these steps to submit your link to google & bing.
Step1: Login to your CV account
From your CV setting click on Add Tags button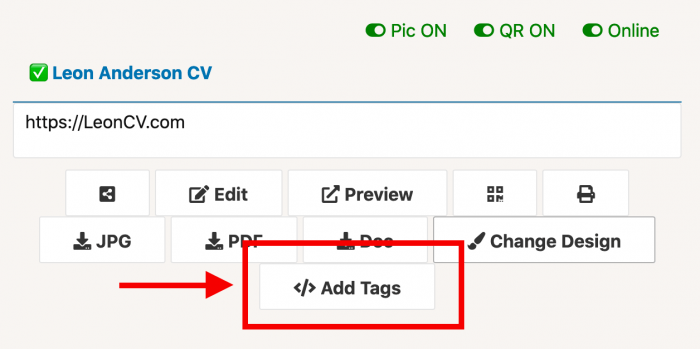 It opens up a screen like the following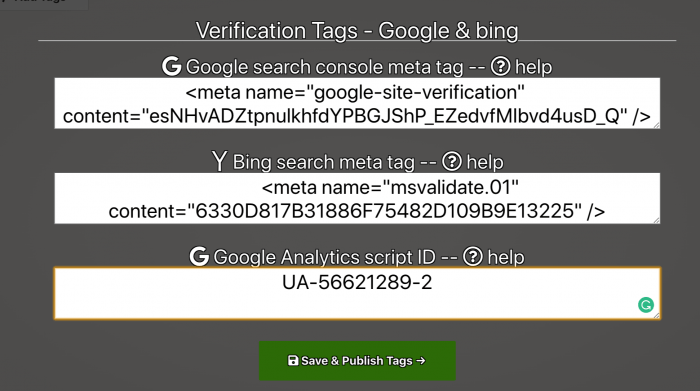 Paste in the Meta Tag verification code you get from google and bing & click on save & publish tags.
How to get Google search console verification tag ?
Login to google search console dashboard with your google account.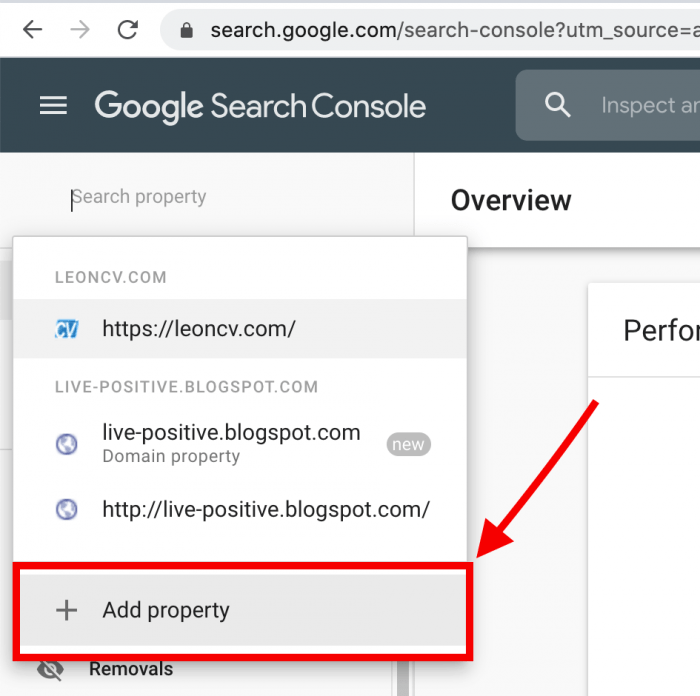 Click on add property which opens up the following screen, choose the HTML tag verification method from the list & click on COPY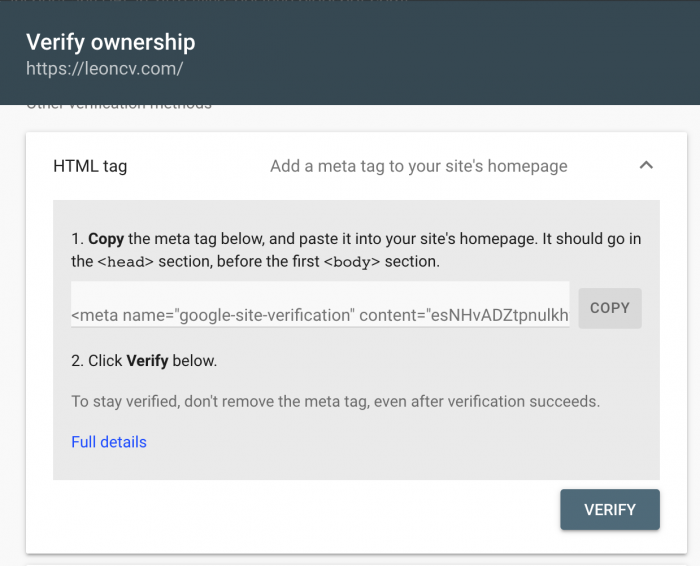 Once you Paste this Tag in CV settings as shown below, it gets instantly published to your CV.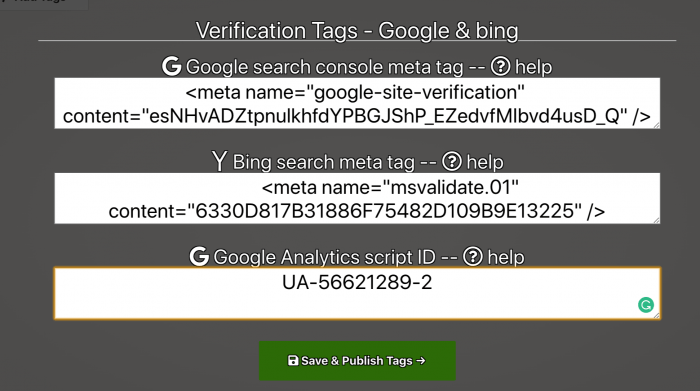 Then go back to google search console and click on VERIFY.
NOTE: Your CV should be ONLINE mode
Now the property gets verified and added to your google account.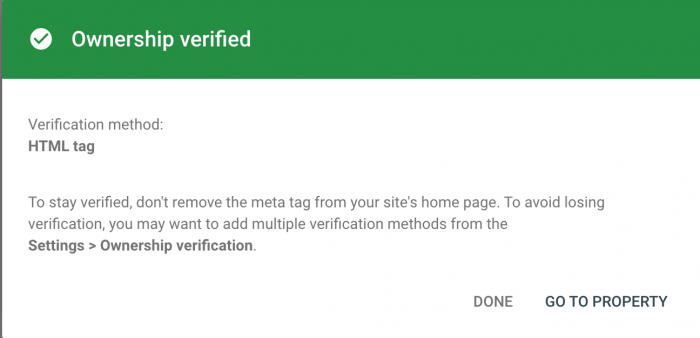 Wait for few days and data starts to show up on your account. Most likely in less than 10 days your CV will appear in google search results.
How to get Bing Verification tag ?
Login to bing webmaster tools with your Microsoft account.
From inside of the account, in the My Sites section type in your CV domain name and click on ADD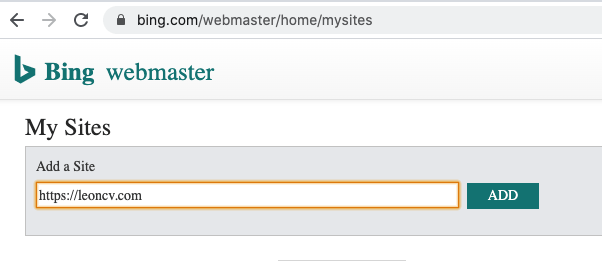 It shows up a screen with multiple options, you can find the meta tag like this.

Once you paste this tag to your CV account and save the tags on ResponsiveCV account, go back to bing and hit verify.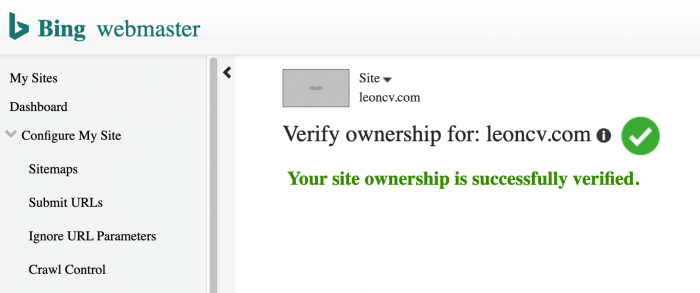 You'll get to see this message.
If you see this message "Your site ownership is successfully verified" It's done successfully and reports starts generating in 4-5 days.
Note: Do not put your CV to Offline mode at least for the first 10 days after adding it to google or bing for the best results.
A CV is an Art.
We help you paint it with your personality, passion & purpose.
The goal is to build a CV that SHOWS who you are & what you are capable of achieving.