WEEK TWO: Creative Personal Branding Strategies for Job Search
This blog post is WEEK TWO of the personal branding strategies series. This post assumes that you completed the previous week's assignments.
If you haven't completed it, click here to do it.
I will warn you in the beginning, some of the recommendations in the series take time, effort & sometimes money to do it.
You need to be comfortable to get in there, roll up your sleeves, and get your hands dirty.
I can assure you that it only takes the time you spend watching a single Netflix series.
So let's start WEEK TWO tasks now
This week Start with WHY. 
In the previous week, I talked about laying a solid foundation. This week's post is about strengthening it further.
Get these details ready and stick to them for a year.
Your Brand Name
Profile Picture
Tagline
A killer summary.
I know what you think, you can get it ready in hours (or) you already have it.
I challenge you to rethink it, spend at least five days reviewing & rewriting your message.
Make it align with your WHY,
Also, Make it in sync with your personality, passion & purpose.
The following tips will magnify your message tenfold.
Your Brand Name
It's going to be your full name.
Think about how you want to be known online.
Take time and think. For most people, a full name works best.
LeonAnderson
If your full name is too big, consider using just your first name with what you do.
LeonFinanceSpecialist
If you are have established a career already, choose
LeonMusician
LeonMarketingExpert
LeonCarrerSpecialist
The name you decide will become the profile URL on LinkedIn, your domain name, your youtube channel URL & URL to all the services you'll signup for in subsequent weeks.
Once you decided what you want to be known for, it will not change for life.
Update your LinkedIn profile URL with your brand name. See tutorial below
So it's essential to take time to think about how you want to be known online.
Profile Photo
It would be best to take a professional picture of yourself, directly looking at the camera and smiling.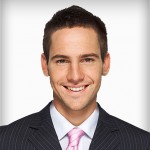 This photo will go as a profile picture for all your branding purposes.
People associate your brand name with a logo.
As you are creating a personal brand, your photo becomes your brand's logo.
You cannot afford to change this again and again. It should stay the same for ten years.
If possible, professionally touch up the photo to have a white background.
Use tools such as remove.bg
Tag Line
Let's consider automobiles, for example. What is the first thing that comes to your mind when you think of the following brands?
Volvo → Safety
Porsche → Speed
Ferrari → Rich
Volkswagen → Practical
Toyota → Reliability
Now think of yourself. What problems in people's lives are you solving? What is that one CLEAR message that you are going to send out about yourself?
Professional.
Expert in the field.
Extraordinary work quality.
Now write the tag line, keeping that one clear, concise message in your mind.
Professional:
Star Mind at Google ★★★★★
Expert in the field:
Star performer in Marketing ★★★★★
Extraordinary work quality:
I never did marketing for a living. I lived every day to do marketing creatively ❤︎.
It's best if the tagline is short, concise, and straightforward.
Use special characters to your advantage to grab attention and to connect to your message.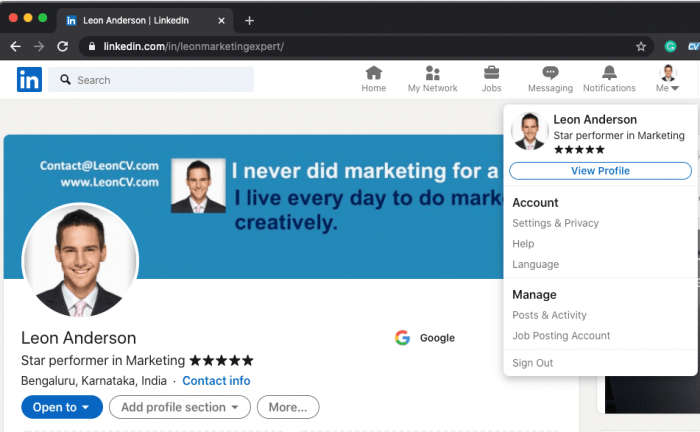 A Killer Summary/short description
Write a summary with the results you already accomplished.
It should be short in 5 sentences.
You need these four details ready to do the recommendations you'll receive for subsequent weeks.
THE FOUNDATION IS LAID STRONG ONCE YOU COMPLETED THIS WEEK & PREVIOUS WEEKS RECOMMENDATIONS
If you still haven't got your dedicated device ready, get it ready right now because next week's recommendation is heavily dependent on it.
Subsequent weeks will be focused on brand building.
Once you complete this week recommendations, you'll have the following
Dedicated Work Device – WEEK ONE
Dedicated Work Number – WEEK ONE
Your Brand Name – WEEK TWO
Your Profile Photo – WEEK TWO
TagLine – WEEK TWO
Short Description/Summary – WEEK TWO
Disclaimer:
This blog post is just ONE of the series of recommendations we offer to our platinum users to establish their brand.
You need to complete all exercises & wait for a month to see the results.
You can implement this recommendation even if you don't have a platinum account
Paint our recommendations with your personality, passion & purpose, and be creative in your own way.
A CV is an Art.
We help you paint it with your personality, passion & purpose.
The goal is to build a CV that SHOWS who you are & what you are capable of achieving.