Build a resume website with your LinkedIn profile in 2 simple steps
It's not going to take a lot of time to build a resume website. You can do that in less than two minutes if you have a LinkedIn profile.
If not, you can do it in 30 minutes. Read more to find out how.
LeonCV.com is a resume website created with ResponsiveCV.
Why you need a resume website?
There are several advantages of having your domain attached to a CV.
You create your brand online.
You create an impressive first impression.
Your full name appears in Google search results.
You can track the search performance of your resume with Google search console.
You can track your resume with Google analytics.
Your resume is easy to share.
You stand out from the competition.
The list of advantages are endless.
How to create a resume website in 2 minutes?
Import your LinkedIn profile to ResponsiveCV, it takes less than a minute to do the import.
You can do the import with our chrome extension, Android or iOS app.
Once you import your profile your profile is immediately available online with a link.
Now it's time to attach a domain name. Search for your name and check the availability.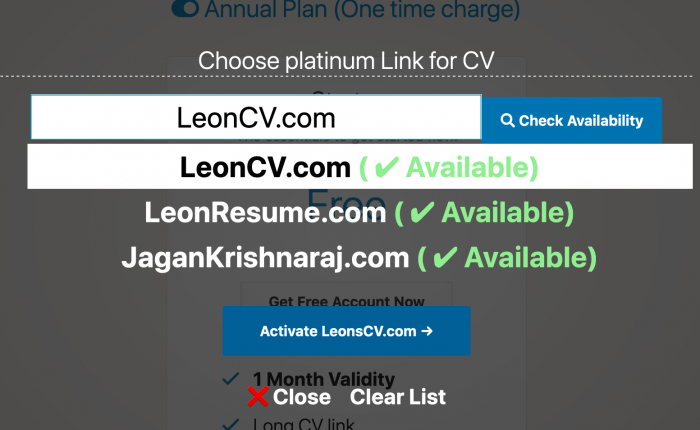 Once if it says it's available, click on the activate button.
Once you activate, your domain gets attached to your online CV in less than four hours.
Now it's time to submit your CV to search engines. Follow this link to submit your CV Link to search engines like Google and Bing.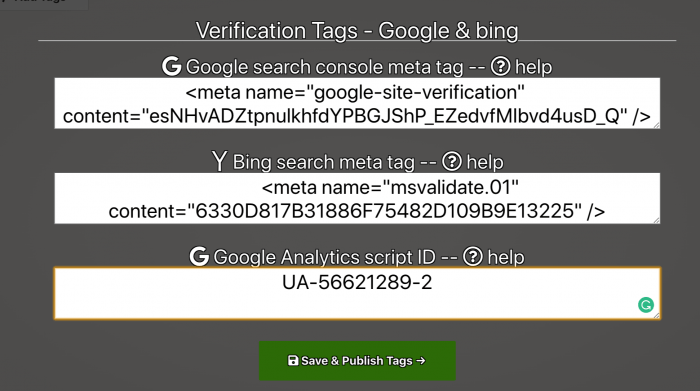 Once you do this step, In 5 to 10 days, Your CV can appear in Google search results for your full name.
Disclaimer: We don't guarantee that your CV will appear in Google search results, as it depends on so many factors outside our control.
But we can say one thing for sure – you miss 100% percent of the shots you don't take.
Even if it's not for Google search results, Sharing your CV will look awesome & make you unique in the eyes of recruiters.
Here are some screenshots of how your CV looks when it's shared on social mediums.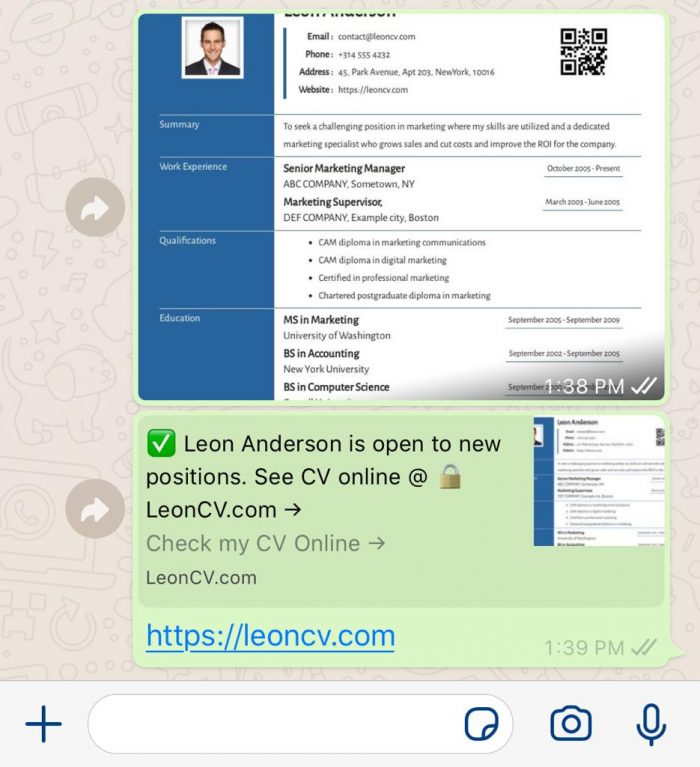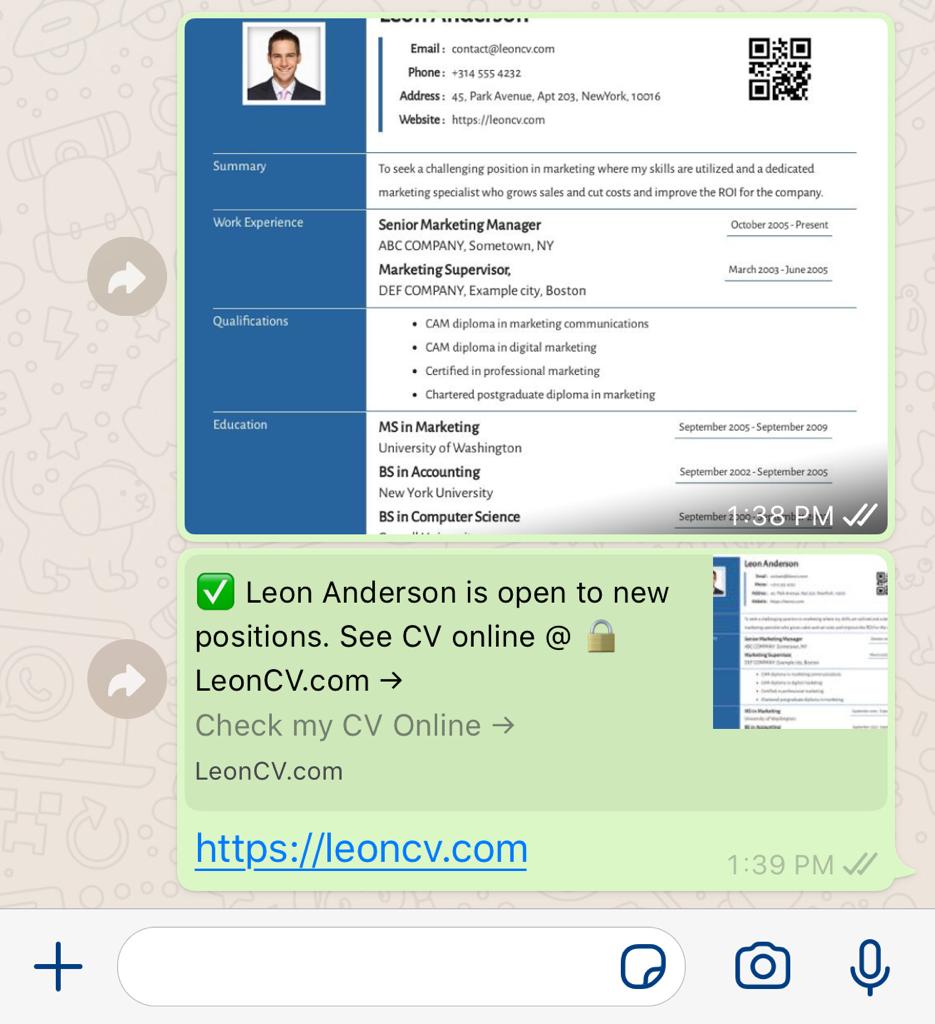 Your CV always grabs attention regardless of the place its shared.
A resume is successful when it gets enough attention, Your resume is going to do that flawlessly.
Your resume website has a mobile version.
The resume website comes with a Mobile version. It has a dedicated call and email buttons which connect you directly from recipient mobile device.
Even if it makes 1% ahead of your competition it's going to be a big win for you.
So take your chance now, let's show the world that you are unique.
A CV is an Art.
We help you paint it with your personality, passion & purpose.
The goal is to build a CV that SHOWS who you are & what you are capable of achieving.