Downloading resume from official LinkedIn app is not supported as of now. However you can use our app ResponsiveCV to download resume from LinkedIn as PDF. Official site allows just to download only limited sections, but our app downloads your complete profile including projects, skills & accomplishments. It serves as a complete CV for any job you are applying for & a free LinkedIn resume builder.
Don't delay sending your profile to that opportunity just because you didn't have a perfect resume done, use this method and send your profile instantly in less than 2 minutes.
It's simple 2 step process after installing our app. Follow steps below
Step 1: Install app from play store or iOS Store
Install our app ResponsiveCV from iOS store or from android store , just use your phone scanner app to scan below QR codes to install the mobile app.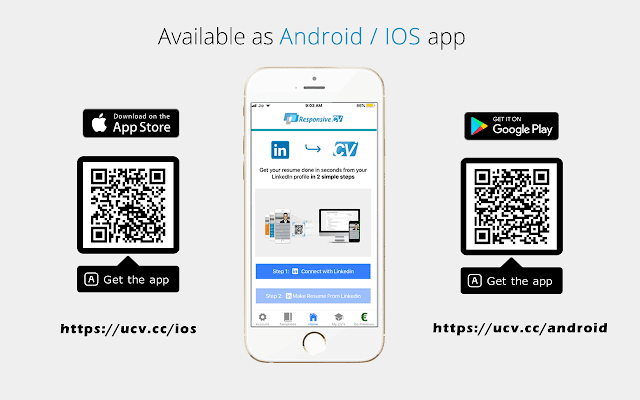 Step 2: Open app and press "Connect with LinkedIn" button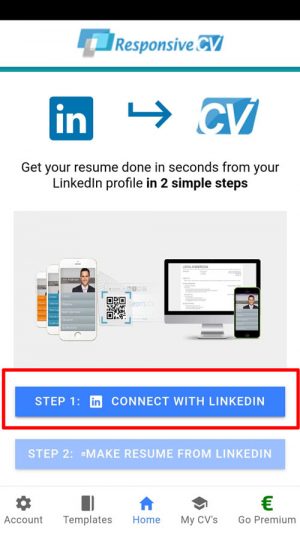 Step 3: Press "Make Resume from LinkedIn" button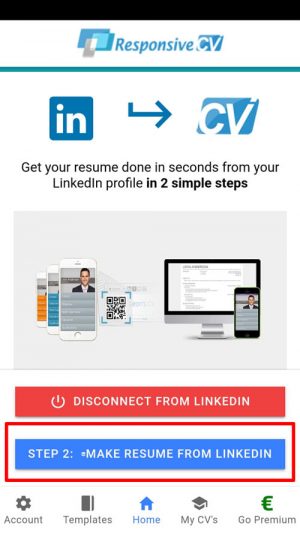 Step 4 : Press "Download PDF" button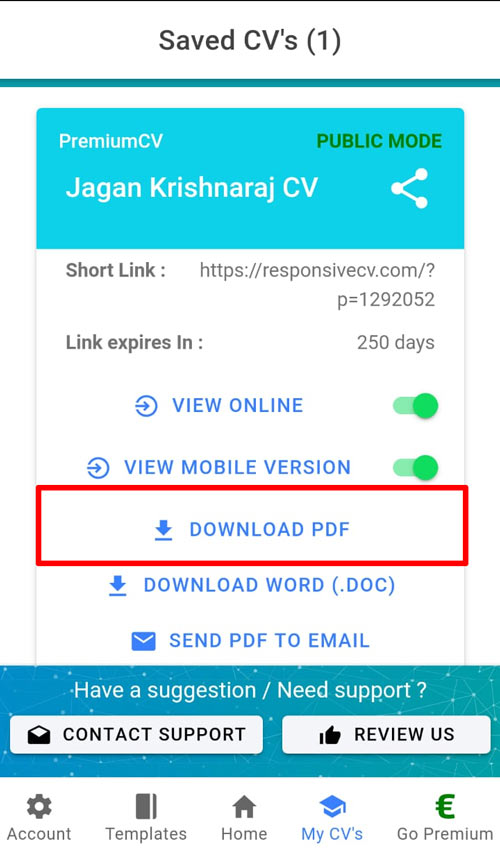 Now your LinkedIn resume is downloaded to your local storage of your mobile in PDF format. You can also choose to download in word format by pressing Download Word button. You can choose many templates from the gallery and choose to download LinkedIn resume in that customized resume template. There are 20+ resume templates to choose from. 10 free and 10 premium version.
As you see in the image below your linkedin profile picture also gets downloaded and automatically attached to the template. You can choose to show or not in the resume from settings.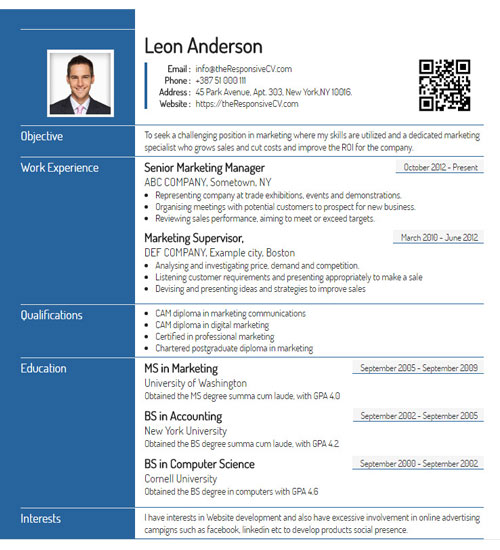 You can also choose to email your resume to any of your personal email. Just press "Send PDF to email" and give your personal email. It will send a copy of your resume to your email, you can just open your email client and edit the text and forward it to your potential employers.
If you would like to know what to write on email body when sending the resume, please follow the tips discussed in this article to tremendously increase the response you get from perspective employers.
---
We believe you are unique, let interviewer's know that.
We are dedicated to help you make awesome first impression through an
unique mobile version

of your resume with QR code crafted for you.
---