How to download resume from LinkedIn with mobile app
Downloading resume from official LinkedIn app as PDF is not supported as of now. However, you can use our app ResponsiveCV to download a resume from LinkedIn as a PDF. Official site allows just to download only limited sections, but our app downloads your complete profile including projects, skills & accomplishments. It serves as a complete CV for any job you are applying for & a free LinkedIn resume builder.
Don't delay sending your profile to that opportunity just because you didn't have a perfect resume done, use this method and send your profile instantly in less than 2 minutes.
It's simple 2 step process after installing our app. Follow steps below
Step 1: Install app from play store or iOS Store
Install our app ResponsiveCV from iOS store or from android store , just use your phone scanner app to scan below QR codes to install the mobile app.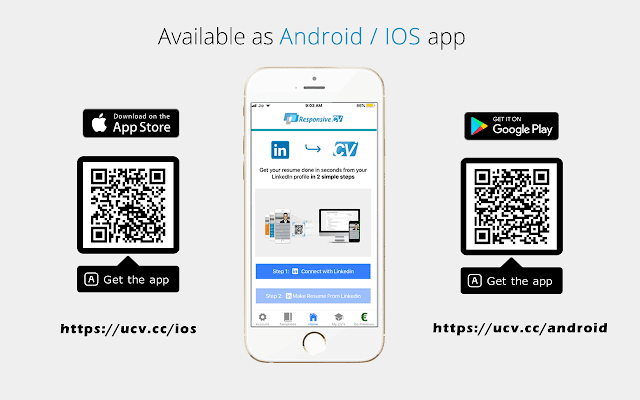 Step 2: Open app and press "Connect with LinkedIn" button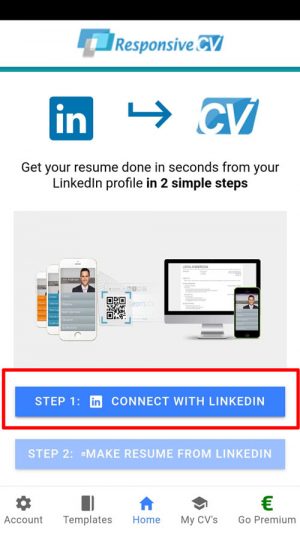 Step 3: Press "Make Resume from LinkedIn" button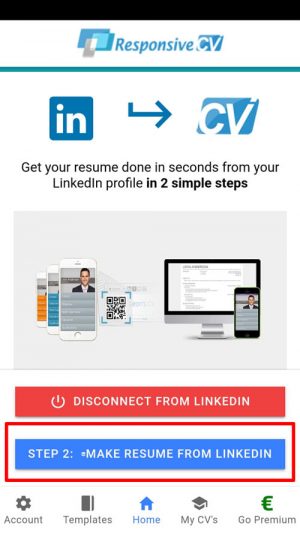 Step 4 : Press "Download PDF" button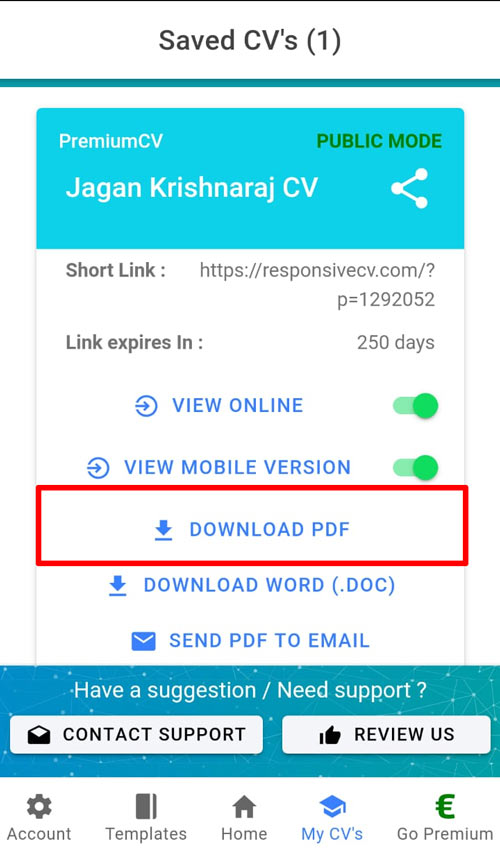 Now your LinkedIn resume is downloaded to the your mobile device in PDF format. You can also choose to download in word format by pressing the Download Word button.
You can choose many templates from the gallery and choose to download a LinkedIn resume in that customized resume template.
As you see in the image below your LinkedIn profile picture also gets downloaded and automatically attached to the template. You can choose to show or not in the resume from settings.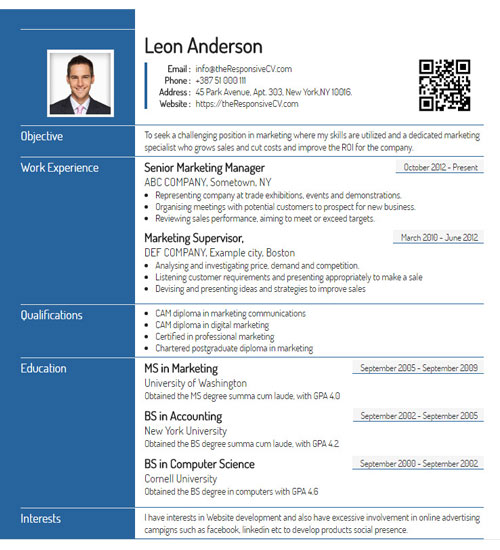 Convert your LinkedIn profile to a website before sending PDF via email.
Sending resume a PDF has several shortcomings. Instead, attach a domain to your online CV such as YourName.com.
Example CV Website created from LinkedIn profile in 2 simple steps.
See how your website looks in social share mediums after attaching domain name.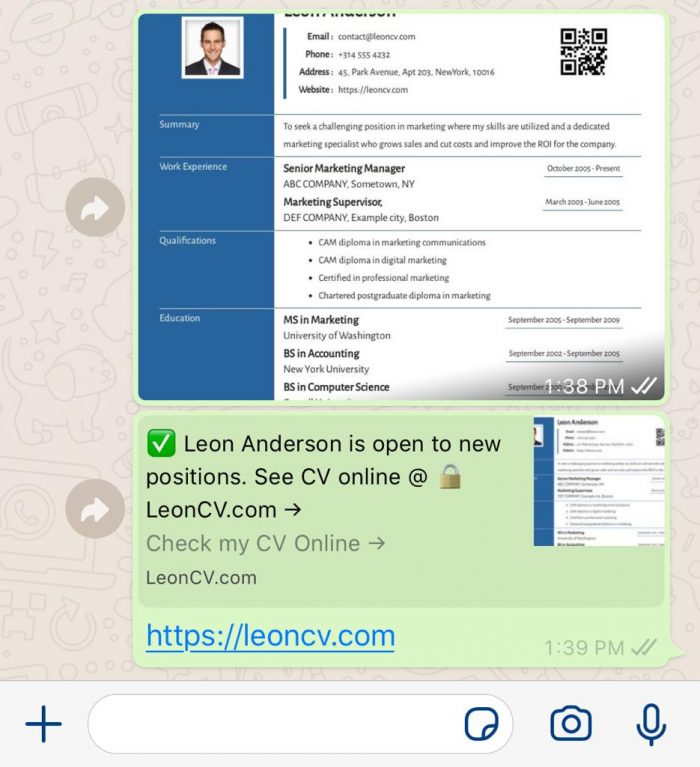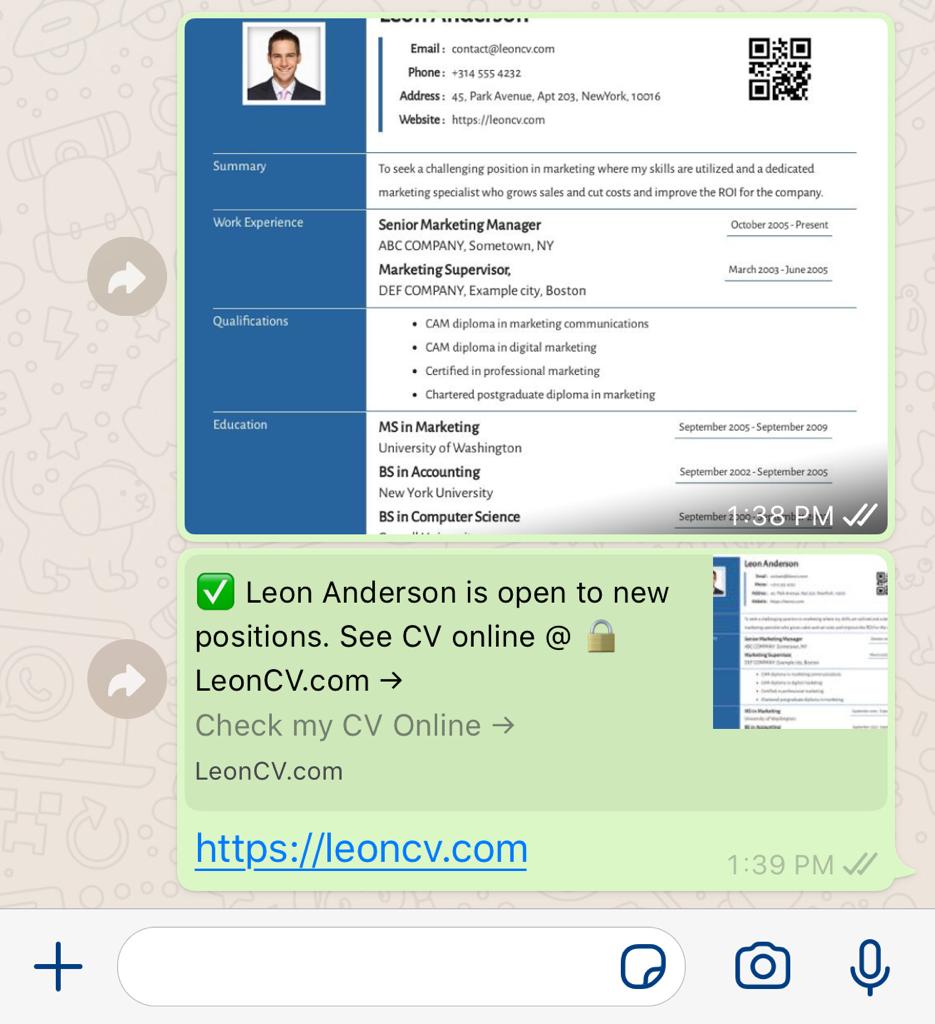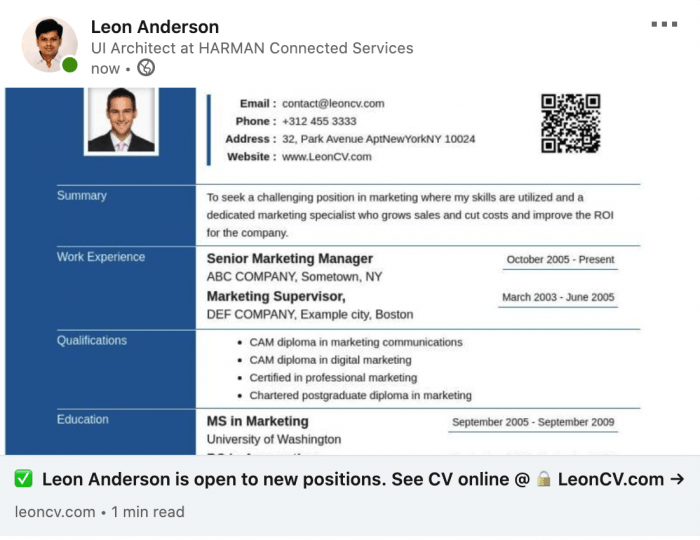 Also, see how to do Linkedin Profile Optimization from a recruiters eyes.
Create a resume in seconds with your LinkedIn profile
Tremendously increase the chances of getting a response.