How to find a job during the Coronavirus recession?
You may be applying for 20+ jobs every day but not getting any reverts from anyone.
You are sending them E-Mails, Messaging on LinkedIn, trying to connect but still, you are not able to get any positive response.
This is Unfortunate! But you have to accept the fact that the worst is even yet to come. COVID has hurt almost every Industry, and new hirings will remain impacted heavily.
These are the things that you can't control. Instead, focus on the things that you can control.
Change your approach.
Enhance your LinkedIn profile.
Upgrade your email etiquette (See how to email a resume)
Attach a domain name to your CV like YourName.com.
Create a personal brand online.
Submit your CV link to LinkedIn, Google, and Bing.
Blog about your tech stack, do youtube videos & include your CV link.
Draft an impressive cover letter.
Network with friends & acquaintances both online and offline.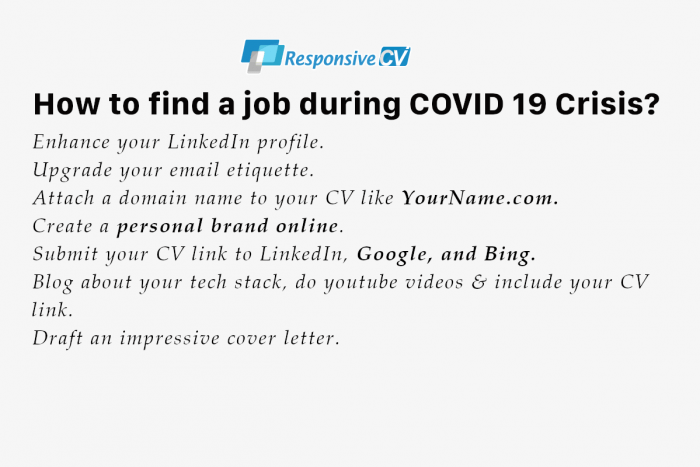 Create a strong resume
During the time of the recession, you could not afford to do any mistakes on your resume.
Thoroughly check your resume for spelling mistakes & grammar. Use tools like Grammarly.
Use proper positive sentances, here are some Do's & Don'ts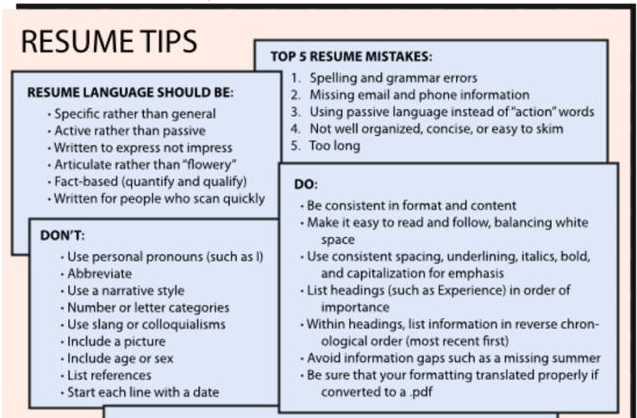 Use right Action Verbs in resume
Use the right action verb in every sentence to deliver a strong message. Here is the list of action verbs that you can use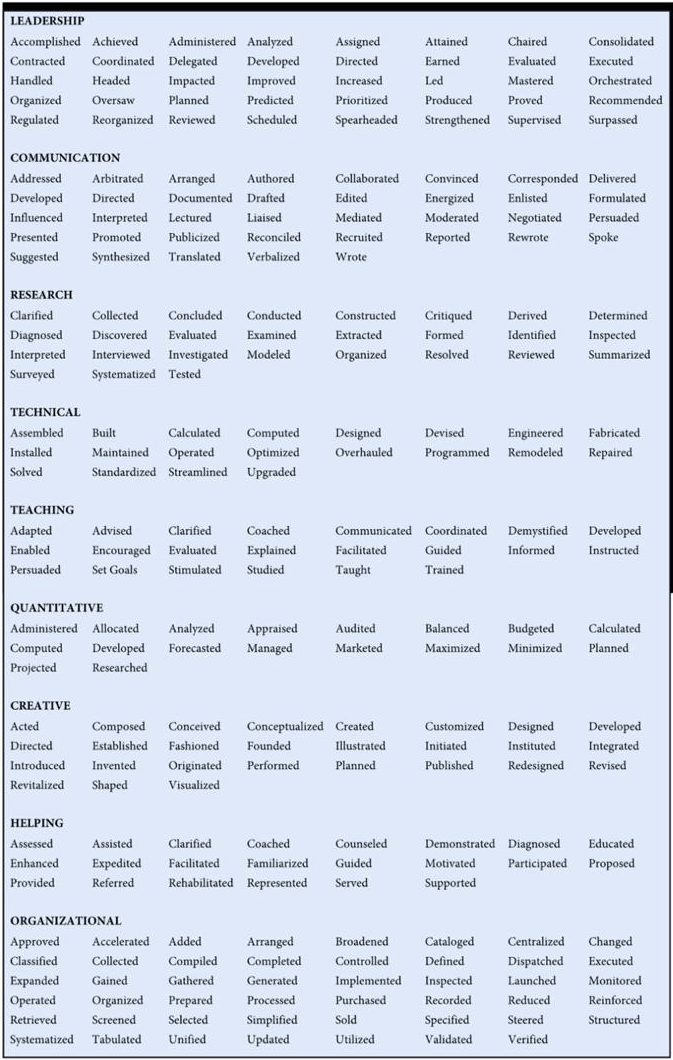 Do Reverse job search to gain insights
If you are heavily dependent on job portals to get a job,
Subscribe for employer account in these job portals and do a candidate search for the skill you are looking to find a job
See how their software works, Look at the candidate search results & where you stand on the list.
Yes, this method comes at a cost, Nothing worthwhile comes for free either. Many job portals offer a trial account for a minimal fee. You can make use of it.
With this method, you get to see other candidates in your domain & how you rate yourself against them. What you have to offer that they don't?
You can gain clear insights that you can't find it any other way.
Remember relentlessly improving yourself is the only way to get noticed.
Write a blog post, do youtube videos
Remember your skill just not fade away just because you don't have a day job,
Exercise it regularly, Write about your tech stack in a blog post. Medium.com, Quora.com
Do a YouTube video about your tech stack and train your juniors.
Include your resume link in every blog and video you do to let people know that you're open to new positions (or) to take freelance work (or) Just to be a mentor to someone who is struggling to find a path.
You don't know when the opportunity comes knocking and in which way. Your job is to keep all doors open.
List of companies still hiring
Here is compiled list of over 10,000+ companies who are still hiring with link to apply compiled by JobScan.co
Create Resume Website from your LinkedIn profile
If you have a LinkedIn profile you can convert it to a resume website & attach a domain name in a few minutes,
A CV is an Art.
We help you paint it with your personality, passion & purpose.
The goal is to build a CV that SHOWS who you are & what you are capable of achieving.